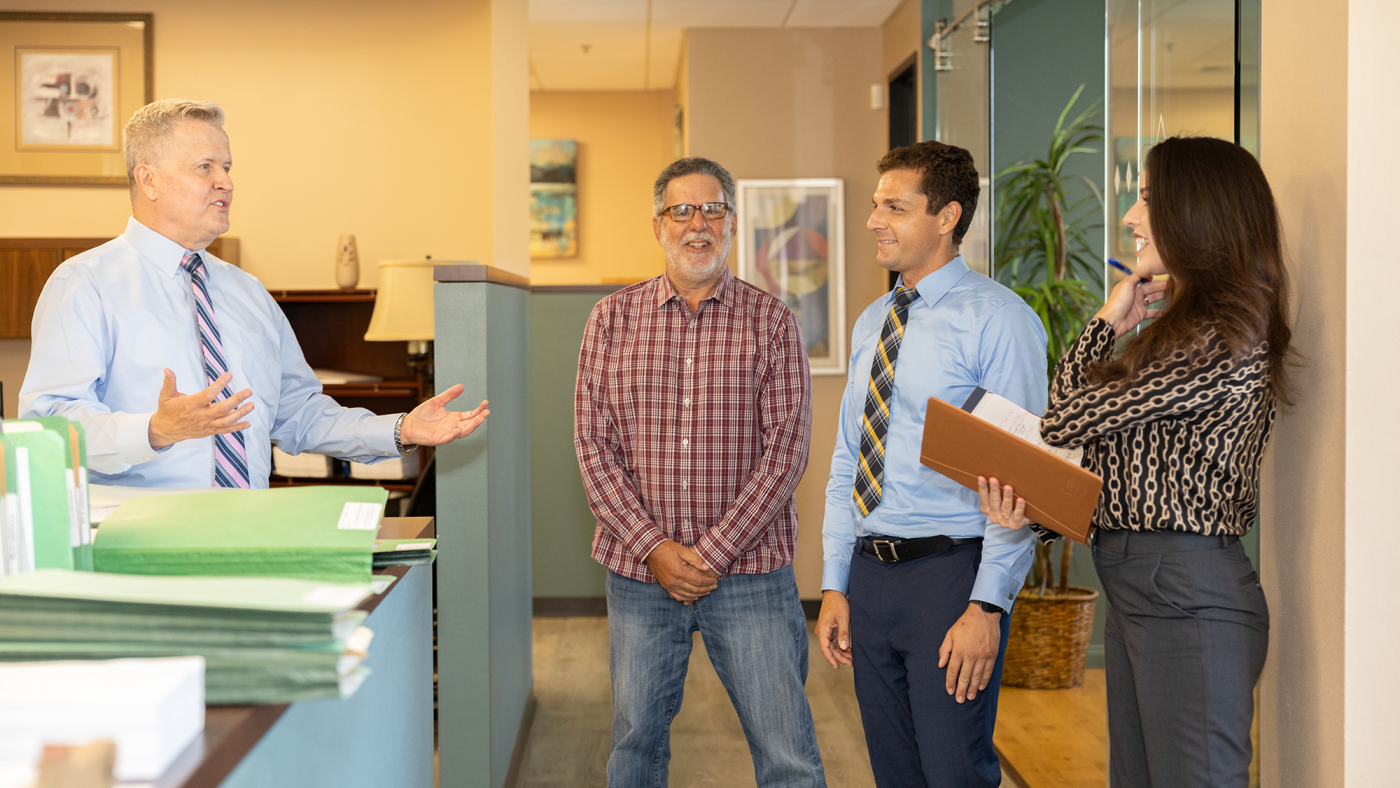 Investing for A Trust Fund with Dick Pfister, CAIA
---
In this episode of Your Inheritance with Peter Bochnewich, we welcome guest Dick Pfister, CAIA, CEO & Founder of AlphaCore Wealth Advisory. AlphaCore is a wealth advisory firm with a national presence dedicated to helping clients build and preserve their wealth. They do this through a unique pairing of cutting-edge investment portfolios and holistic, goals-based wealth planning.
Tune in as we talk about:
The definition of "alternative investments"

Alternative asset classes and alternative investment strategies

Risk management and setting expectations for target returns from alternative investments

How alternative assets fit in with a traditional stocks/bonds mix and estate planning

The importance of having a diversified portfolio that includes alternative investments

Investing, monetary policy and the debt ceiling
Dick has over 25 years of experience in the wealth advisory and financial services with an emphasis on diversifying traditional portfolios with alternative strategies. In 2015, he founded AlphaCore, which has become a leading wealth advisory firm. He serves as AlphaCore's CEO and managing member of the Investment Committee. Throughout his career he has successfully navigated changing market conditions on behalf of hundreds of entrepreneurs and investment professionals.
As a partner at Altegris, Dick democratized access to elite asset managers previously not available to the mainstream investor. In 2010, Dick and his partners sold Altegris to a Fortune 500 company.
Earlier in his career, Dick started as a technical analyst and floor trader at the Chicago Mercantile Exchange. He managed the Global Trade Desk for Dean Witter Reynolds. In addition, Dick is a part of the inaugural class of Chartered Alternative Investment Analysts. (CAIA®)
Dick provided investment insight to the San Diego Foundation Investment Committee, the USD Emerging Leaders Council and served as a board member for Voices for Children, a charity focused on helping foster children throughout San Diego. He is also a member of the iCapital Advisory Council.
Connect with Dick:
About the Your Inheritance with Peter Bochnewich Podcast: Your rights, your obligations, your responsibilities — this podcast presents insights from experts if you're being sued over an estate or feel you're not getting your share.
Subscribe to the Your Inheritance podcast video channel on YouTube: https://www.youtube.com/@BochnewichLaw
Connect with and learn more about Peter Bochnewich:
* LinkedIn (Peter): https://www.linkedin.com/in/peter-bochnewich-3a2953a/
* LinkedIn (Bochnewich Law): https://www.linkedin.com/company/martin-&-bochnewich/about/
* Facebook: https://www.facebook.com/BochnewichLawOffices/
* Twitter: https://twitter.com/bochnewichlaw
* Youtube: https://www.youtube.com/@BochnewichLaw/about