Peter M. Bochnewich
President & Owner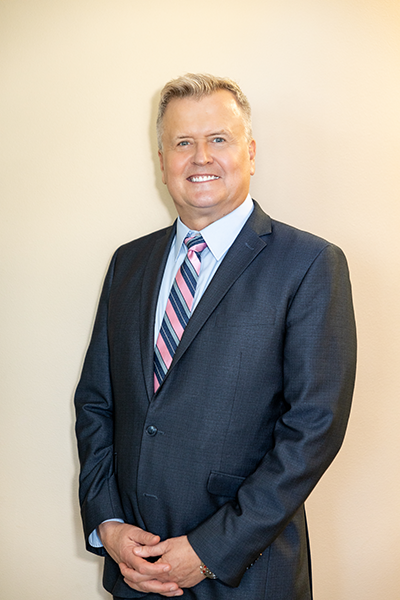 Law Expertise
If you are facing the prospect of serious trust and estate litigation, or if feel your inheritance is at risk, please give Peter M. Bochnewich, Esq., a call.
Especially, if you feel you may need a trial attorney in this area of law practice.
Peter represents clients in all manner of trust and estate disputes, and is frequently in court and in trial on numerous trust and estate matters each year. The disputes involve a variety of issues, including will contests, trust contests, lack of capacity claims, undue influence claims, breach of fiduciary claims, trust and estate accounting disputes, conservatorship disputes, and more. Peter is available to explain the nuances of every case as it develops, and to plan the progress of a case so that the client may fully have their day in court in a cost-effective way.
Experience Profile: Recent Case/Success Highlights:
Early 2023: Achieve early Trial Court dismissal of will contest action vigorously brought against a surviving spouse, probate estate value approximately 1.2 Million Dollars, with other assets for total value in excess of 2 Million Dollars.
Summer/Autumn 2022-2023: Work in the defense of a family fiduciary respondent and achieve complete and best settlement, in trust estate of approximately $12 Million Dollar value.
Summer/Autumn 2022: Trial victory and complete defense in approximate 2.1-million-dollar trust estate litigation. Completely defended a beneficiary and prospective trustee in action whereby the client was alleged to have committed fraud, financial elder abuse, undue influence and six other causes of action.
August 2022: Trial victory and complete defense in approximate 350K- 400K value Will contest, litigation.
2020-2022: Chief counsel in series of multi-party actions in different estate cases, to the preservation of an inheritance of approximately 2 Million Dollars, and then achieved further combined recovery in separate for same two clients of about $4 Million Dollars, through a greatly beneficial mediated settlement after sustained litigation with considerable discovery and pre-trial litigation work.
2019-2020: Chief counsel in the defense of full enforcement of a largely charitable trust with overall value of $45 Million Dollars, through a beneficial mediated settlement after heavy litigation with extensive discovery and pre-trial litigation work.
2017-2018: Trial victory and complete defense and vindication of a surviving spouse trustee in an approximate 13
Many More Examples:
There are many more examples stretching back over many years, inclusive of a 2 Million Dollar settlement achieved on the fifth day of trial (2014) and other court events, some of which are described in this website. However, the value to you the client form Peter's experience also comes from many hard cases, and truly, from the "every day hard work" in numerous cases that provide a rich variety of experiences for Peter and his team to draw upon, for you.
Experience matters. Peter is regularly in probate courts appearing before probate judges throughout Southern California on a daily to weekly basis, on all types of matters. For decades, Peter has energetically handled and supervised a wide variety of cases, from their inception and through the details and phases of discovery, and law and motion practice, through to handling multiple successful mediations every year on average, and regularly seeing to completion numerous trials of various size and scope, and sometimes presenting before the California Court of Appeal.
Experience is valuable. When combined with commitment, a highly regarded knowledge of this practice area, a strong work ethic, and the highest ratings for ethics among his peers for decades, that experience can prove valuable to you, the client.
Experience is honest. Peter is always seeking to provide wise and prudent counsel in private, along with zealous advocacy in court, always striving to meet the highest professional standards in each. Peter is patient and deliberate in his approach, and will listen to you and because he cares about you and what he is charged to do in representing you, Peter will "tell it to you straight."
Probate Matters; Estate Planning and Trust Administration
The experience that Mr. Bochnewich brings to his practice can be of great benefit to you in uncontested probate matters, your own personal estate planning, and estate and trust administration for the estates of the departed loved ones. Peter's ample front line court experience-and the knowledge gained from litigating wills and trust for many years- may be used to help you avoid ambiguities and problems in your own estate planning. Peter can help you spot potential problems before they occurs, and thus help you achieve your objectives in the best way possible.
In putting together an estate plan, you will be making long-term decisions that seriously affect the future of your family. Bochnewich Law Offices, APC wants to ensure that you will be as informed as possible throughout the entire process, which Peter and his team seek to approach with compassion.
Solid and Honorable Reputation
Mr. Bochnewich is honored to be regarded as a preferred referral attorney for trust and estate litigation for many of Southern California's finest estate planning and trust administration attorneys. Peter's reputation has grown with a consistent history of exceptionally good results and satisfied clients, over many years. Peter makes it a priority to treat all such referrals, and referring attorneys, with the greatest respect. Peter is well known for providing ample initial consultations at no charge to the client. Peter works hard with referring attorneys and clients in a collaborative way that often eliminates or mitigates the need of the client going to court. Justice is not merely a concept; it's a commitment we uphold for our clients every day.
Justice is not merely a concept; it's a commitment we uphold for our clients every day.
Education
California Western School of Law, San Diego, CA, J.D. (1992)

Central Connecticut State University, B.S. Business Management (1981)
Admitted to Practice
California Supreme Court (1992)

United States District Courts, California (2000)

United States Court of Appeals, Ninth Circuit (2000)

United States Court of Appeals, Sixth Circuit (1993)
Professional Affiliations and Community Activities
The State Bar of California

AVVO attorney ranking: 10/10

Selected by Palm Springs Life magazine as one of the "Top Lawyers" in the Coachella Valley, for 2013 -2022.

Desert Bar Association – Former President and Officer of the Desert Bar Association; Recipient of Lifetime Achievement Award for contributions to Desert Bar

Approved Mediator: Riverside County Superior Court

Desert Estate Planning Council: President 2012-2013, and past Board Member

Board Member: Inland Empire Estate Planning Seminar (IEEPS)

Past President, Foundation Board of Boys & Girls Clubs of Coachella Valley

Advisory Board Member, Coachella Valley Repertory Theatre – CVRep

Former Coach, Palm Desert Youth Soccer Organization

Regularly attends Sacred Heart Catholic Church, Palm Desert, CA, and often, Our Lady of Mt. Carmel Catholic Church, San Diego, CA
Charitable Works
Peter is honored to have served in the past, as President of the Foundation Board of the Boys & Girls Clubs of Coachella Valley.
The mission of the Boys & Girls Clubs is to save and enhance the lives of the young people of our community, especially those with economic and/or social needs, by offering a safe haven and meaningful youth development programs provided by a caring and qualified staff. The Boys & Girls Clubs do just that, in four clubhouse facilities in Coachella, Indio, La Quinta, and Mecca, with outreach in other ways including area middle schools, and in many other ways. It has been an honor to support this important mission.