Luz Bochnewich
Office Administrator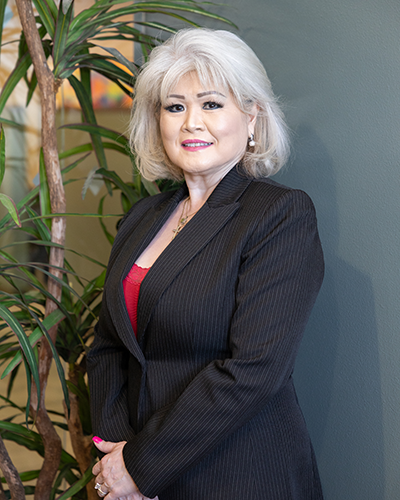 Law Expertise
Luz Bochnewich is the Office Administrator for Bochnewich Law Offices, and is here to help each valued client of our firm with all business related questions pertaining to each client's case or matter.
At Bochnewich Law Offices, we know how important questions about bills, court fees, filing fees and expenses and other matters undertaken on your behalf are to you, and Luz is here to help you understand these items. Luz works with our clients and our attorneys and paralegals to assist client understanding and comfort on an ongoing basis. It's all about you.
Luz is a graduate of Philippine Christian University with a Bachelor's degree in accounting, and has also pursued studies at California State University, San Bernardino. Luz has earned a reputation in the legal community as a warm, caring and highly responsive manager of firm affairs, an integral member of a Bochnewich Law Offices team dedicated to help our experienced attorneys and legal professionals help you, our client.