Decades of Experience in Trust and Estate Litigation




Dedicated to Going the Distance for Our Clients Throughout Southern CA
Decades of Experience in Trust and Estate Litigation
Estate Planning, Probate & Litigation Attorneys in Southern California
Dependable Advocates
As our client, your legal challenges become our own. We are committed to giving unwavering support and reliable guidance every step of the way.
Empathetic Counsel
You deserve to feel understood by your legal team. Our empathetic attorneys will listen to your goals and advise you accordingly.
Valuable Services
Our dedication to helping you protect your rights and assets includes providing skilled representation while keeping our fees affordable.
Tune Into Our Podcasts
Discover valuable insights about various estate topics and stay updated with the latest laws by visiting our podcast page.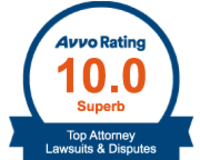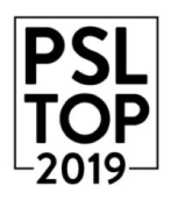 Versatile & Trustworthy Representation
Explore Our Practice Areas
With Bochnewich Law Offices, you can rest assured that your legal matters are in capable hands. We offer a wide range of services to meet all your legal needs in estate planning, administration, and litigation.

Our experienced team of attorneys is well-versed in handling complex elder law and estate matters and disputes. You can come to us for help with establishing a conservatorship, dealing with a breach of fiduciary duty, tax planning, creating a trust, and much more. We also provide trusted counsel and representation for probate and trust administration, always aiming to ensure your loved one's estate is managed smoothly and according to their wishes. Call our Palm Desert, California, office today to put our elite legal support in your corner.
View All Services
Results
Success Story
Undue Influence
$4 Million Settlement
Attorney Bochnewich represented two brothers who were wrongfully disenfranchised from a multi million-dollar trust estate by persons who came into a position of undue influence over their beloved father. Attorney Bochnewich commenced an action in February 2021, built a skilled team to litigate a very complex matter involving numerous parties and counsel, and by June 2022 and secured a recovery for the brothers in the aggregate of approximately $4,000,000.00.
---
Helping Individuals & Families Meet Their Estate Planning Goals
---
At the Bochnewich Law Offices, we understand that estate planning is a deeply personal and essential matter for individuals and families. Our experienced team of attorneys is dedicated to helping you navigate the complexities of estate planning, probate litigation, and trust administration.
With our knowledge and attention to detail, we aim to create a solid estate plan that safeguards your legacy, preserves your wealth, and brings peace of mind to you and your loved ones. Whether you're just starting to think about your estate plan or need representation for a dispute, we are here to provide you with tailored legal solutions that align with your goals and best interests.
Let us put our strong leadership skills and years of experience to work for you in protecting your assets and your family's future. We offer a wide range of services, including drafting wills, establishing trusts, and developing strategies to minimize estate taxes.
Our Southern California attorneys work closely with you to understand your specific circumstances, providing empathetic counsel every step of the way. If you live in Riverside County, Los Angeles County, San Bernardino County, Orange County, San Diego County, or any neighboring communities, contact us today to schedule a free consultation.
REVIEWS
Karen, a litigation client
Honest and forthright with his client, but will absolutely fight to right a perceived injustice. I can't say enough great things about this attorney."
Paul, a lawsuits and disputes client
I would not hesitate to recommend Peter Bochnewich to anyone seeking highly skilled legal assistance with estate and inheritance issues.